INTERLOCKING MATS
QRRI FLEXGARD® Interlocking Flooring products can be configured to a wide variety of layouts. Easily create a new floor from scratch, or add to existing floor setups for expanded coverage. Each tile interlocks on all four sides, enabling quick and simple installation. They are equipped with a textured surface finish to increase traction, reducing the risk of slip and fall.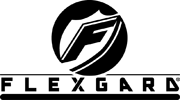 Tru-Lite® INTERLOCKING MAT
QRRI FLEXGARD® Tru-Lite® Interlocking Mat is a versatile flooring option suited for a variety of applications. Tru-Lite® mats are fabricated from EVA (Ethylene Vinyl Acetate); a closed-cell foam that is durable and high density. EVA is a resilient yet lightweight material, making product transportation and storage easier and less costly. The surface finish is an unobtrusive, slightly textured pattern that increases traction and improves slip resistance. Tru-Lite® Interlocking Mat can be used to create a clean, quiet, and soft workout area for any floor or gym. It can also be used as a portable stall mat for convenience. Give your horses a safe, comfortable environment and save on cost and effort with Tru-Lite® Interlocking Mat.
Features
Non-toxic
Anti-Fatigue
Lightweight
Waterproof
Absorbs Shock
Easy to clean and install
Uses
Temporary Stall Mats
Gyms/Dojos
Exercise Areas
Yoga Studios
Temporary Trailer Mats
Daycares
Fitness Areas
Multipurpose Areas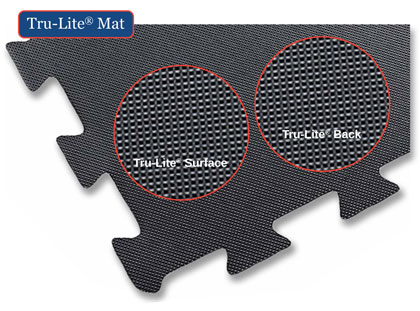 | Item ID | Size | Thickness | Weight |
| --- | --- | --- | --- |
| TRM-TRU-LITE | 3' x 4' | 7/8" | 17 lbs |
---
Interlocking Rubber Pavers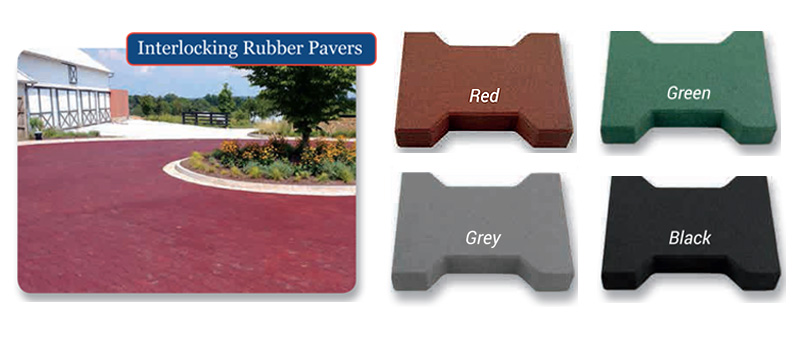 Easy Paving
QRRI FLEXGARD® Interlocking Rubber Pavers provide a simple yet attractive way to decorate, pave, and protect areas around barns, businesses, homes, gardens, and more. The dog-bone shape easily combines to form a variety of layouts, sizes, and designs. Interlocking Rubber Pavers are durable, highly resilient, and can withstand harsh outdoor elements. Pavers also provide good foot cushioning, comfort, and anti-fatigue properties. Easy to install, shape, modify, and saw-cut.
Uses
Equine Flooring
Walkways
Garden Pathways
Wash Bays
Anti-Slip Protection
Aisle Ways
Service Roads
Barn Areas
Saddling Areas
Patios
| Item ID | Size | Thickness | Weight |
| --- | --- | --- | --- |
| PAVERS 7/8 - RED | 6 1/4" x 8" | 7/8" | 1.3 lbs |
| PAVERS 7/8 - GREEN | 6 1/4" x 8" | 7/8" | 1.3 lbs |
| PAVERS 7/8 - BLACK | 6 1/4" x 8" | 7/8" | 1.3 lbs |
| PAVERS 1 3/4 - RED | 6 1/4" x 8" | 1 3/4" | 2.8 lbs |
| PAVERS 1 3/4 - GREEN | 6 1/4" x 8" | 1 3/4" | 2.8 lbs |
| PAVERS 1 3/4 - GREY | 6 1/4" x 8" | 1 3/4" | 2.8 lbs |
| PAVERS 1 3/4 - BLACK | 6 1/4" x 8" | 1 3/4" | 2.8 lbs |