TECHNOFLEX SECURE PARK™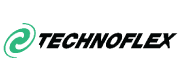 TECHNOFLEX Secure Park™ products provide a safe, secure alternative to traditional parking stops. TECHNOFLEX manufactures the Secure Park™ line from 100% durable recycled rubber, resulting in economical and environmentally-friendly products. QRRI provides the following TECHNOFLEX Secure Park™ products:
Secure Park™ I:
Parking stop for regular commercial use. Excellent for trailers and other motor vehicles in places like home garages and parking lots.
Secure Park™ II:
Stronger, heavy-duty parking stop. Perfect for securely chocking large vehicles like RVs, boats, big rigs, trucks, and trailers.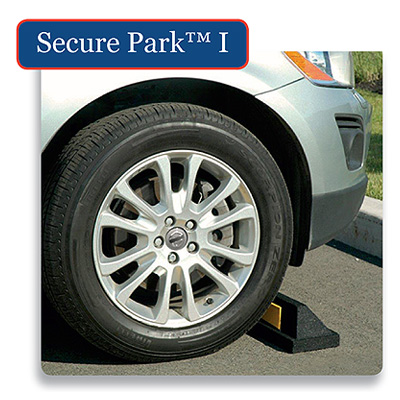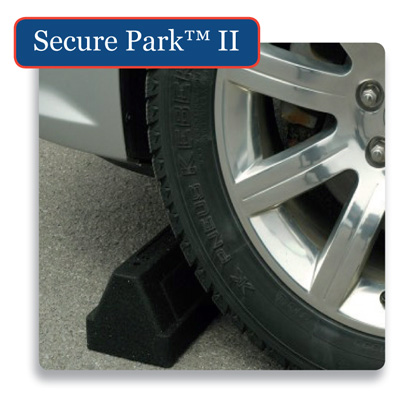 Features
Moisture-Resistant
Heavy-Duty Construction
Durable In All Seasons
No Assembly Required
Mold-Resistant
Easy to clean
Uses
Automobiles
RVs
Trucks
Trailers
Campers
Boats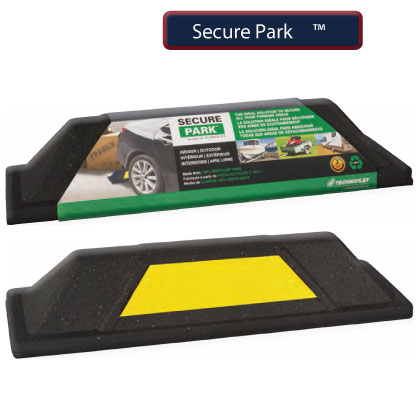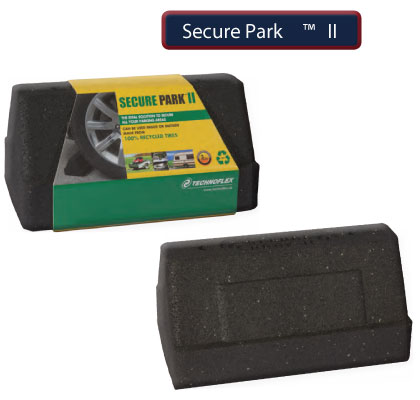 | Item ID | Size | Height | Weight |
| --- | --- | --- | --- |
| TF375-6X20-SP | 6" x 20" | 4.5" | 9 lbs |
| TF375-6X36-SP | 6" x 36" | 4.5" | 18 lbs |
| TF375-6X72-SP | 6" x 72" | 4.5" | 36 lbs |
| TF375-6X10-SP-II | 6" x 10" | 5" | 5 lbs |