FLEXGARD® RAMP PRODUCTS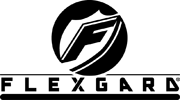 QRRI FLEXGARD® Ramp Products reliably protect trailer ramps from livestock abrasion and impact damage, while providing greater foot traction. They are manufactured with high-quality FLEXGARD® rubber to provide superior tear resistance, cushioning, and long term durability performance. Products can be directly glued, screwed, or riveted without damaging structural integrity. QRRI provides the following Ramp Products:
ROUGH TOP RAMP RUBBER
Rough Top Ramp Rubber is equipped with a specially designed surface finish which prevents slipping while trapping dirt and grime. Comes with 1-ply nylon backing reinforcement for additional strength and durability.
FEATURES
One-Piece Installation
Woven Nylon Backing
Several Widths
Multiple Ways to Install
Tear Resistant
Stretch Resistant
Uses
Livestock Trailers
Utility Trailers
Enclosed Auto-Trailers
Ramps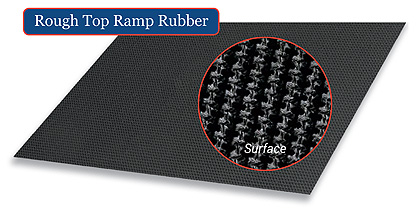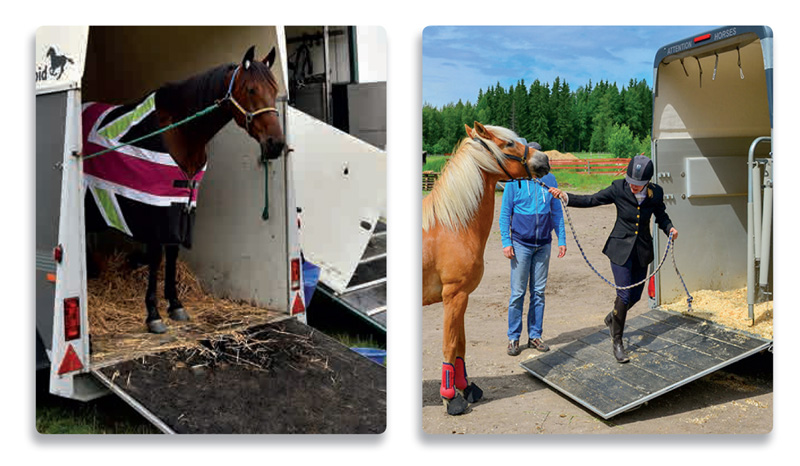 | Item ID | Size | Thickness | Weight |
| --- | --- | --- | --- |
| CON-RT-48"-1PLY | 48" x 150' | 3/16" | 493 lbs |
| CON-RT-52"-1PLY | 52" x 150' | 3/16" | 534 lbs |
| CON-RT-60"-1PLY | 60" x 150' | 3/16" | 616 lbs |
TREAD TOP RAMP RUBBER
Tread Top Ramp Rubber has evenly distributed raised rubber bars to ensure safe transit up and down the ramp for both horse and handler. Made from 100% high-quality FLEXGARD® rubber, these mats will not curl or bunch up and can withstand all weather conditions without becoming waterlogged. Mats are cut to fit most trailers for easy installation. To clean, hose down or pressure wash.
Features
Waterproof
Non-Slip
UV resistant
Anti-Corrosive
Durable
Vibration Dampening
Flexible
Won't Chip or Peel
Custom lengths available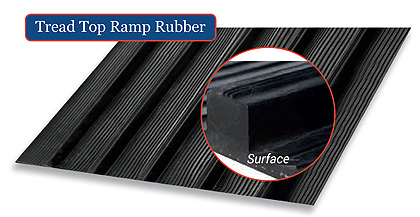 | Item ID | Size | Thickness | Weight |
| --- | --- | --- | --- |
| RAMPMAT-8X8X28MM | 8' x 8' | 3/4" | 177 lbs |