FLEXGARD® Stall Mats
QRRI's FLEXGARD® stall mats are constructed from durable, high-quality FLEXGARD® rubber.
Our unique Punter® and Pebble top designs provide better traction for a comfortable, non-slip surface. The FLEXGARD® rubber absorbs shock and lessens muscle strain, decreasing the risk of injuries. Our stall mats also insulate against cold and prevent damp conditions, providing your animals with a safe, healthy, and natural environment.
Reduces cleaning and beddings costs while saving time and effort. For a durable, economical solution for your stall flooring needs, FLEXGARD® stall mats are the perfect fit.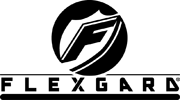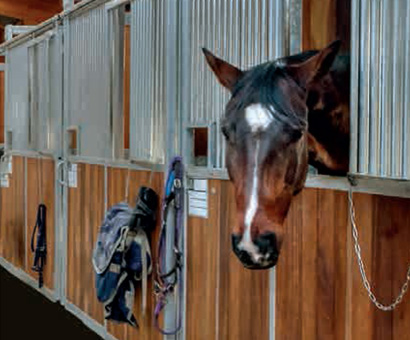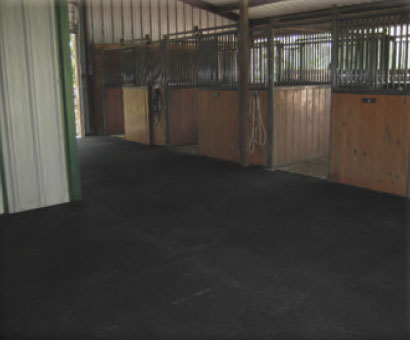 Features
Anti-fatigue design
Durable in all weather conditions
100% recycled FLEXGARD® rubber
Non-slip surface
Easy to clean
Limited warranty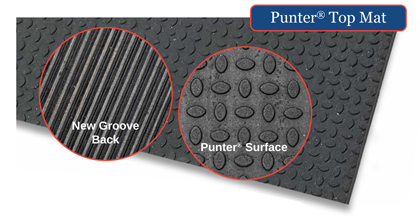 Punter® Top Mat

| Color | Size | Thickness | Weight | Item ID |
| --- | --- | --- | --- | --- |
| Black | 4' x 6' | 3/4" | 95 lbs | ASM4872-DR3/4 |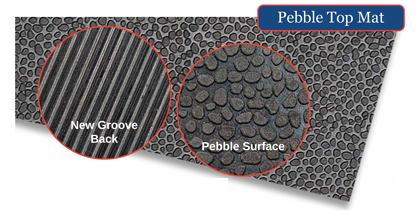 Pebble Top Mat

| Color | Size | Thickness | Weight | Item ID |
| --- | --- | --- | --- | --- |
| Black | 4' x 3' | 1/2" | 37 lbs | MPT12-4x3PNG |
| Black | 4' x 6' | 1/2" | 73 lbs | MPT12-4x6PNG |